Non classé
Coping with Disappointments when Living with Mental Illness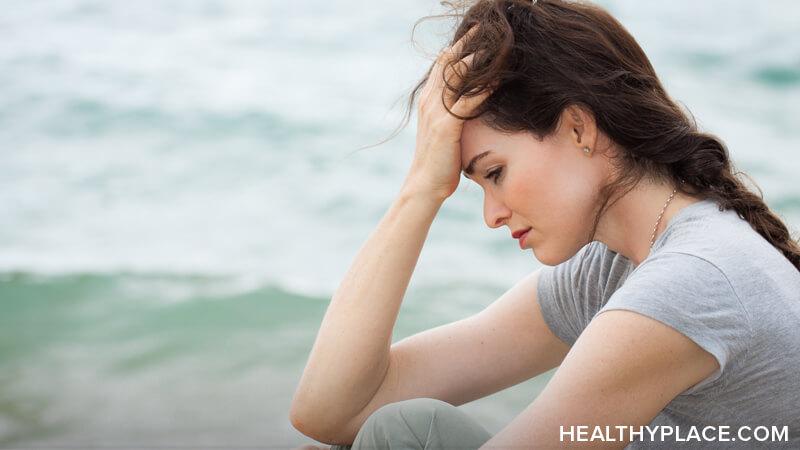 Here's what's happening on the HealthyPlace site this week: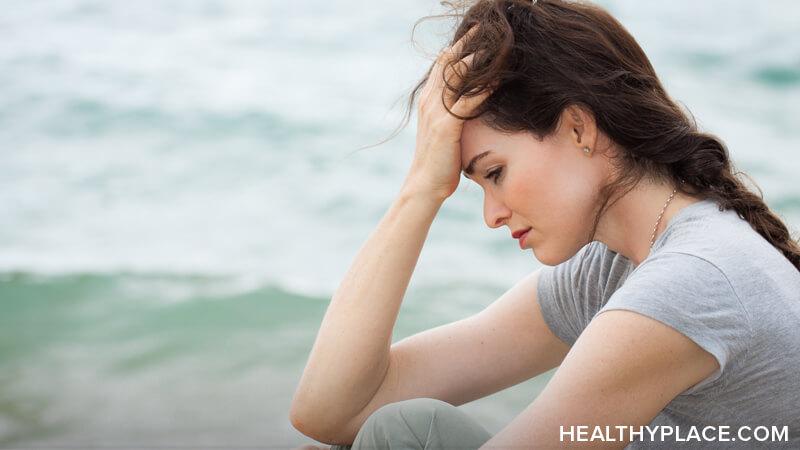 Coping with Disappointments when Living with Mental Illness
Do you feel like life is one big disappointment after another and that you're struggling because of it? COVID-19 restrictions continue and many schools are still doing remote learning so that traditional fall and family plans must be cancelled. Political fights are louder as election campaign season heats up, and people on both sides fear extreme, life-disrupting disappointment and negative consequences.
Mental illness can intensify the effects of disappointments, throwing you for a loop that can leave you vulnerable. If you're wondering why the situation is so tough and what you can possibly do to drag yourself out of the depths of disappointment, try these tips to calm your negative emotions.
Allow yourself to feel your full range of emotions, recognizing the negative ones and being gentle with yourself for having them
Every day, identify one small action that will help you feel better emotionally, and do it
If you are taking medication or following a treatment plan, continue it even if you feel like throwing in the towel—it's more important now than ever
Seek extra support from your therapist, online support groups like these depression support groups, local organizations (many are offering connections via platforms like zoom), or loved ones
Allowing yourself to feel your emotions around disappointments and taking steps to nurture yourself will help you cope. You just might find, too, that you make room for new ways to replace disappointment with new, positive experiences.
Related Articles Dealing with Disappointments
Your Thoughts
Today's Question: How are you coping with altered plans and disappointments this fall due to COVID-19, the political season, or anything else? We invite you to participate by sharing your thoughts, knowledge, and experiences on the HealthyPlace Facebook page.
——————————————————————
From HealthyPlace YouTube Channel
Michelle was a sex addict with an alcohol addiction for over a decade. She was raped repeatedly, kidnapped, and more because of her addictions, but she's sober now and ready to tell her story of pain, then redemption. Watch this story about sexual addiction, then see Dr. Heidi Green talk about sex addiction and how to get help. Take a look.
Subscribe to the HealthyPlace YouTube channel
——————————————————————
From the HealthyPlace Mental Health Blogs
On all our blogs, your comments and observations are welcomed. This month is National Suicide Prevention Month. See what our bloggers are talking about.
Feel free to share your thoughts and comments at the bottom of any blog post. And visit the mental health blogs homepage for the latest posts.
——————————————————————
Most Popular HealthyPlace Articles Shared by Facebook Fans
Here are the top 3 mental health articles HealthyPlace Facebook fans are recommending you read:
If you're not already, I hope you'll join us/like us on Facebook too. There are a lot of wonderful, supportive people there.
——————————————————————
Mental Health Quote
« The bravest thing I ever did was continuing my life when I wanted to die. » ~ Juliette Lewis
Read more depression quotes and sayings.
——————————————————————
That's it for now. If you know of anyone who can benefit from this newsletter or the HealthyPlace.com site, I hope you'll pass this onto them. You can also share the newsletter on any social network you belong to by clicking the links below. For updates throughout the week, follow HealthyPlace on Twitter or become a fan of HealthyPlace on Facebook. Also, check out HealthyPlace on Instagram and YouTube.
back to: HealthyPlace.com Mental-Health Newsletter Index