Non classé
Mental Illness Makes Life Hard: 3 Tips to Be Grateful Anyway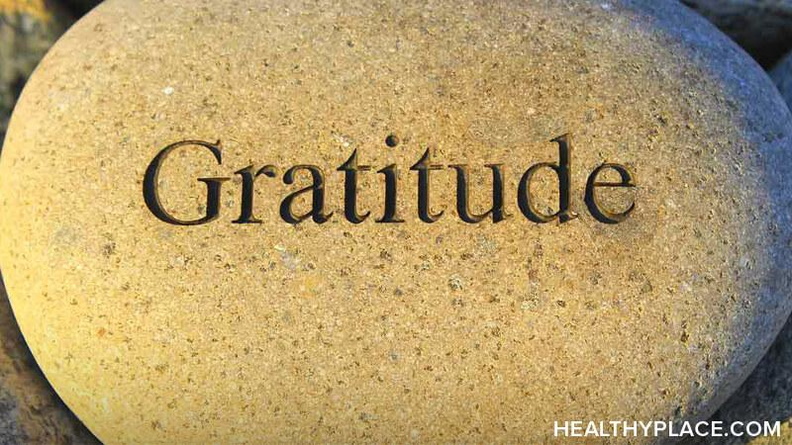 Here's what's happening on the HealthyPlace site this week: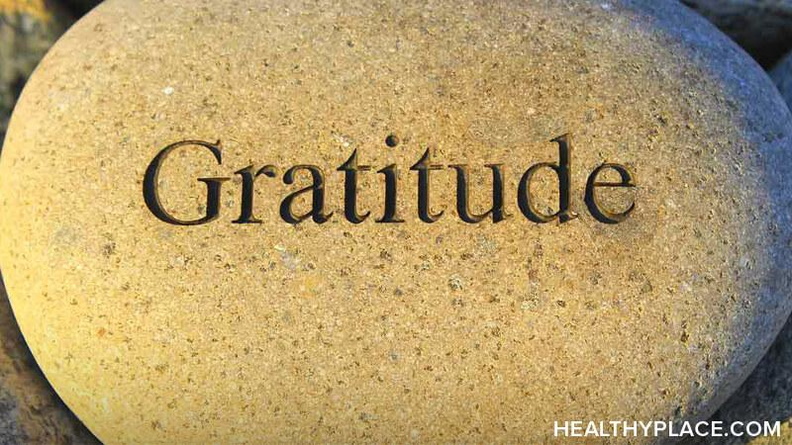 Mental Illness Makes Life Hard: 3 Tips to Be Grateful Anyway
As 2020 comes to a close, if you are struggling to feel grateful, that's okay. The concept of feeling thankful can feel hollow when you're living with mental health challenges. Mental illness can be a lot like Lucy holding the football for Charlie Brown to kick in the classic Peanuts cartoon often played on Thanksgiving: It takes your self-esteem, sense of health and wellness, relationships, job, hopes and dreams, and motivation and wraps them up into a tight little package while taunting you to come kick it out of its grasp. In a burst of energy and drive, you charge at it to boot it past mental illness only to have the illness hold on tighter and yank it out of your reach. You fall on your back and don't want to get up. When this happens, and it often does with mental illness, it's hard to feel grateful for anything.
Gratitude, though, is linked to mental health and wellbeing. The more you seek and express it, the better you feel. Because it doesn't always come naturally or easily, here are some tips to help you boost your sense of gratitude and your mental health this month and beyond:
Catch your negative thoughts, and intentionally shift them. Acknowledge the negative while identifying positives and expressing gratitude for them.
Set a timer to sound every hour. When it sounds, take a short gratitude walk (outside or indoors). Identify just one thing that you appreciate, and write it down.
At the end of each day, write down one thing you're thankful for from that day. Once a month, look back over your list to remind yourself of the good you've experienced recently.
Related Articles Dealing with Gratitude
Your Thoughts
Today's Question: What is your top tip for feeling grateful when your mental illness symptoms get you down? We invite you to participate by sharing your thoughts, knowledge, and experiences on the HealthyPlace Facebook page.
———————————————————-
Trauma Anniversary Depression – Instagram Live
Tamara has experienced trauma anniversary depression this time of year since 2018, the one year anniversary of her sexual assault. She says this year is especially difficult. Watch and learn why that is and how she's coping with trauma anniversary depression in 2020.
Then, we talk with Amy Quinn, LMFT, about what causes trauma anniversary depression and what you can do to deal with it. Watch the interview on Trauma Anniversary Depression.
———————————————————-
From the HealthyPlace YouTube Channel
Ways to Cope with Holiday Anxiety This Year
Holiday anxiety can be a real problem. Find out ways to cope with holiday anxiety in this video from Rizza Bermio-Gonzalez, author of the « Treating Anxiety » blog at HealthyPlace.com. Watch now. Then read more about dealing with anxiety during the holidays here.
Subscribe to the HealthyPlace YouTube channel
———————————————————-
From the HealthyPlace Mental Health Blogs
On all our blogs, your comments and observations are welcomed. This month is National Suicide Prevention Month. See what our bloggers are talking about.
Feel free to share your thoughts and comments at the bottom of any blog post. And visit the mental health blogs homepage for the latest posts.
———————————————————-
Most Popular HealthyPlace Articles Shared by Facebook Fans
Here are the top 3 mental health articles HealthyPlace Facebook fans are recommending you read:
If you're not already, I hope you'll join us/like us on Facebook too. There are a lot of wonderful, supportive people there.
———————————————————-
Inspirational and Motivational Quote for Depression
Motivational quotes for depression may not motivate you to do anything but to accept this truth: « You are enough. You have enough. You do enough. »
Read more inspirational and motivational quotes for depression.
———————————————————-
That's it for now. If you know of anyone who can benefit from this newsletter or the HealthyPlace mental health site, I hope you'll pass this onto them. You can also share the newsletter on any social network you belong to by clicking the links below. For updates throughout the week, follow HealthyPlace on Twitter or become a fan of HealthyPlace on Facebook. Also, check out HealthyPlace on Instagram and YouTube.
back to: HealthyPlace.com Mental-Health Newsletter Index