Non classé
What to Do When It Seems Like Problems Will Never End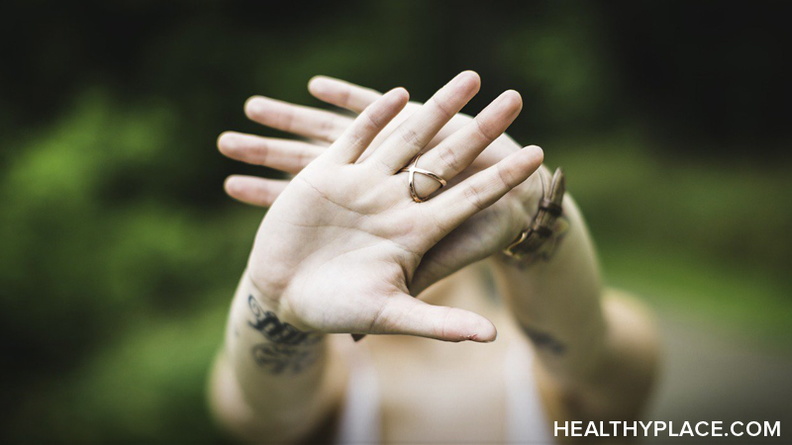 Here's what's happening on the HealthyPlace site this week: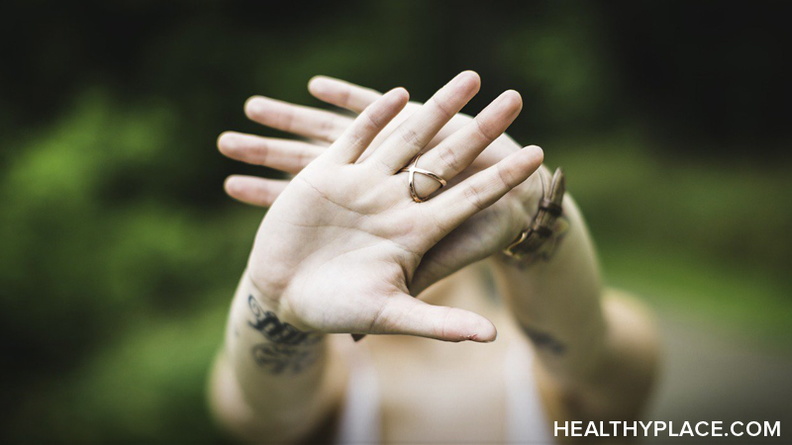 What to Do When It Seems Like Problems Will Never End
Living with mental health challenges can feel discouraging sometimes. Progress can and does happen, but it isn't linear. Instead, it moves in loops and waves and involves both triumphs and setbacks. It can feel like a "one step forward, two steps back" approach to living, and this can be disheartening.
Know that isn't an indication that everyone except you knows how to heal and move forward. Facing setbacks and feeling as though you're stuck in problems that will never end is normal. Try these suggestions when challenges seem insurmountable:
Recognize your thoughts and feelings, and allow them. Being hard on yourself or struggling against your experiences is devaluing and can prevent you from changing your thoughts and feelings.
Step away to reset and refresh. Working on your challenges is important, but we all need a break from a heavy focus like this. Give yourself permission to be exactly how you are and do something relaxing and soothing.
Use mindfulness to pull yourself out of your thoughts. Problems have a way of dominating our thoughts. Catch yourself stuck in negative thoughts, and shift your concentration to something pleasant around you right now. Pause and express gratitude for it.
Seek help and mental health support. Many mental health challenges are difficult to overcome alone. Reach out to a friend, loved one, or a mental health professional.
Rest assured, you can get better, and just when it seems like problems will never end, you can do things to begin to move forward again.
Related Articles Dealing with Feeling Stuck
Your Thoughts
Today's Question: What helps you when you feel stuck in mental health challenges? We invite you to participate by sharing your thoughts, knowledge, and experiences on the HealthyPlace Facebook page.
———————————————————-
How to Achieve a Mental Health Reset for 2021 – Instagram Live
Learn good mental health goals to set and hints on how to set them to achieve a mental health reset for 2021. HealthyPlace blogger and life coach, Jessica Kaley, shares the goals that have shaped her life. Dr. Kristie Norwood joins us to discuss what you need to do to achieve your goals. Take a look.
———————————————————-
From the HealthyPlace YouTube Channel
Rude Comments About My Weight Changes Due to Mental Illness
Rapid weight changes due to mental illness or psychiatric medications are common. What is also common is other people's need to comment on your weight. How do you deal with that? Watch this video from Court Rundell, author of the « Recovering From Mental Illness » blog at HealthyPlace.com. Watch now. Then read more about handling reactions to weight change due to mental illness here.
Subscribe to the HealthyPlace YouTube channel
———————————————————-
From the HealthyPlace Mental Health Blogs
On all our blogs, your comments and observations are welcomed. This month is National Suicide Prevention Month. See what our bloggers are talking about.
Feel free to share your thoughts and comments at the bottom of any blog post. And visit the mental health blogs homepage for the latest posts.
———————————————————-
Most Popular HealthyPlace Articles Shared by Facebook Fans
Here are the top 3 mental health articles HealthyPlace Facebook fans are recommending you read:
If you're not already, I hope you'll join us/like us on Facebook too. There are a lot of wonderful, supportive people there.
———————————————————-
Self-Confidence Quote
Self-confidence quotes help you when your self-esteem and confidence is lagging. They can bolster your courage, remind you of your strength, and help you come out of a slump. « Do not give your past the power to define your future. »
Read more self-confidence quotes.
———————————————————-
That's it for now. If you know of anyone who can benefit from this newsletter or the HealthyPlace mental health site, I hope you'll pass this onto them. You can also share the newsletter on any social network you belong to by clicking the links below. For updates throughout the week, follow HealthyPlace on Twitter or become a fan of HealthyPlace on Facebook. Also, check out HealthyPlace on Instagram and YouTube.
back to: HealthyPlace.com Mental-Health Newsletter Index